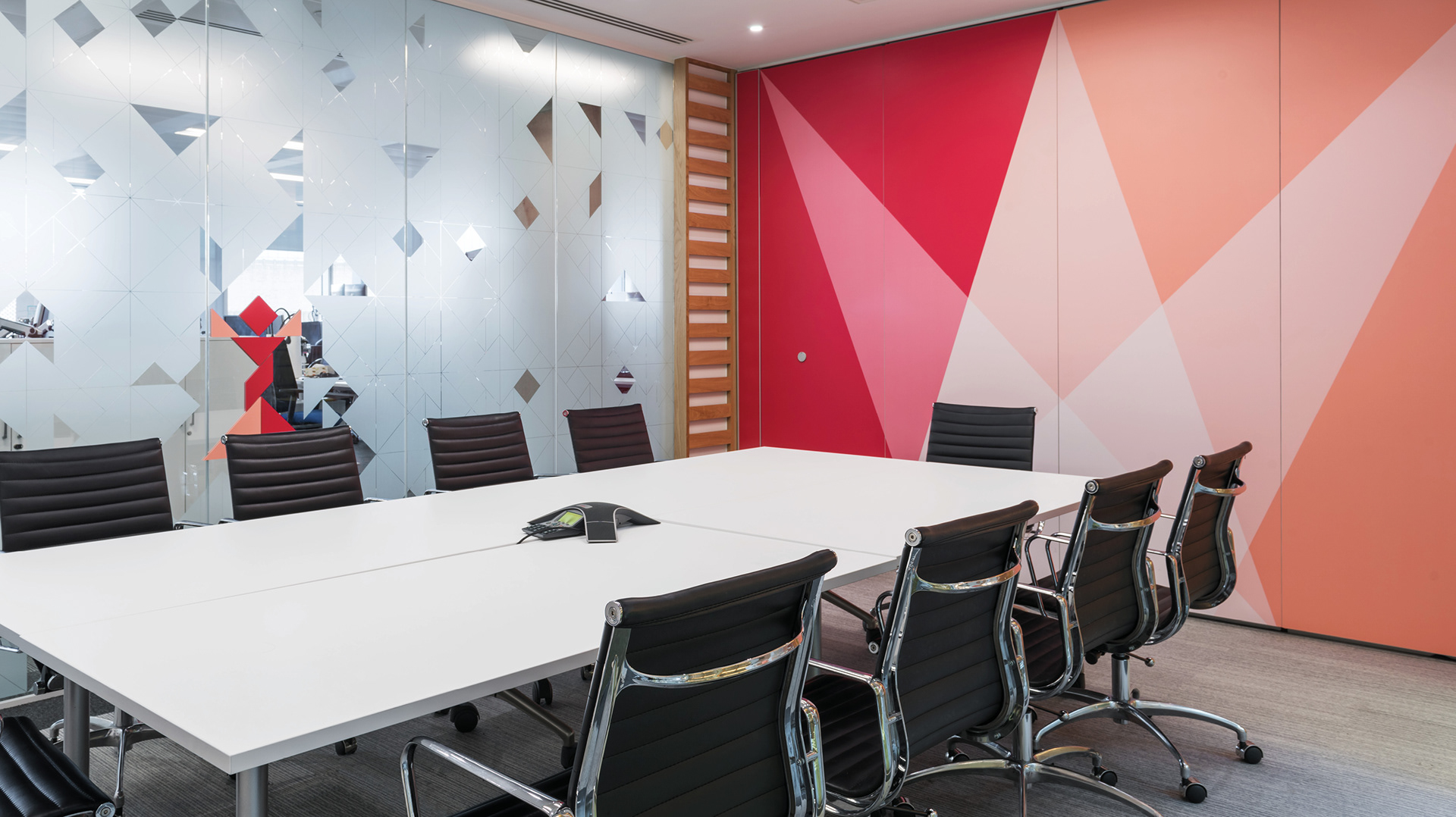 The Curiosity interior scheme infuses the Tableau office with playfulness, geekiness through a play around the ancient game Tangram.
Context
_ 
Client: Tableau Software. Realised for: Acrylicize. Location: Blue Fin Building, London, UK. 
Completion: 2015. 
Design team members: Christine Wurth. 
Role

_ Design lead: brand and user analyses, brief defining, leading of design team from ideation to installation, 3D design.
Why?
 

Tableau software is an American interactive data visualisation software provider headquartered in Seattle, Washington. Their first European office was based in London. It is split over two floors and consists of large open work areas with long stretches of glass walls enclosing stark, white meeting rooms. This created a cold, anonymous feel

, non inspiring to staff nor visitors.
What?
Acrylicize designed Curiosity, an interior scheme 

reflecting the company's culture and mission to inspire and immerse staff and visitors into the Tableau world. 

We defined the Tableau mission as 

equipping the curious with creative tools 

enabling them to explore their data and reveal its patterns. 

The essence of the Tableau culture is a celebration of creativity, geekiness and playfulness. 
How?
The ancient game 

Tangram is the red thread of the Curiosity interior scheme. The tans form an evolving pattern across all glass materials giving a flow to the space. Tangram silhouettes are used as a wayfinding system, which in turn inspires riddle-like 2D and 3D artworks inside each meeting room. This, combined to a playful and bold colour pallette and the integration of contemporary and warm interior elements _ such as light fixtures and clocks _  transforms the working space into a playful and engaging environment.