#branding #installation #light_motion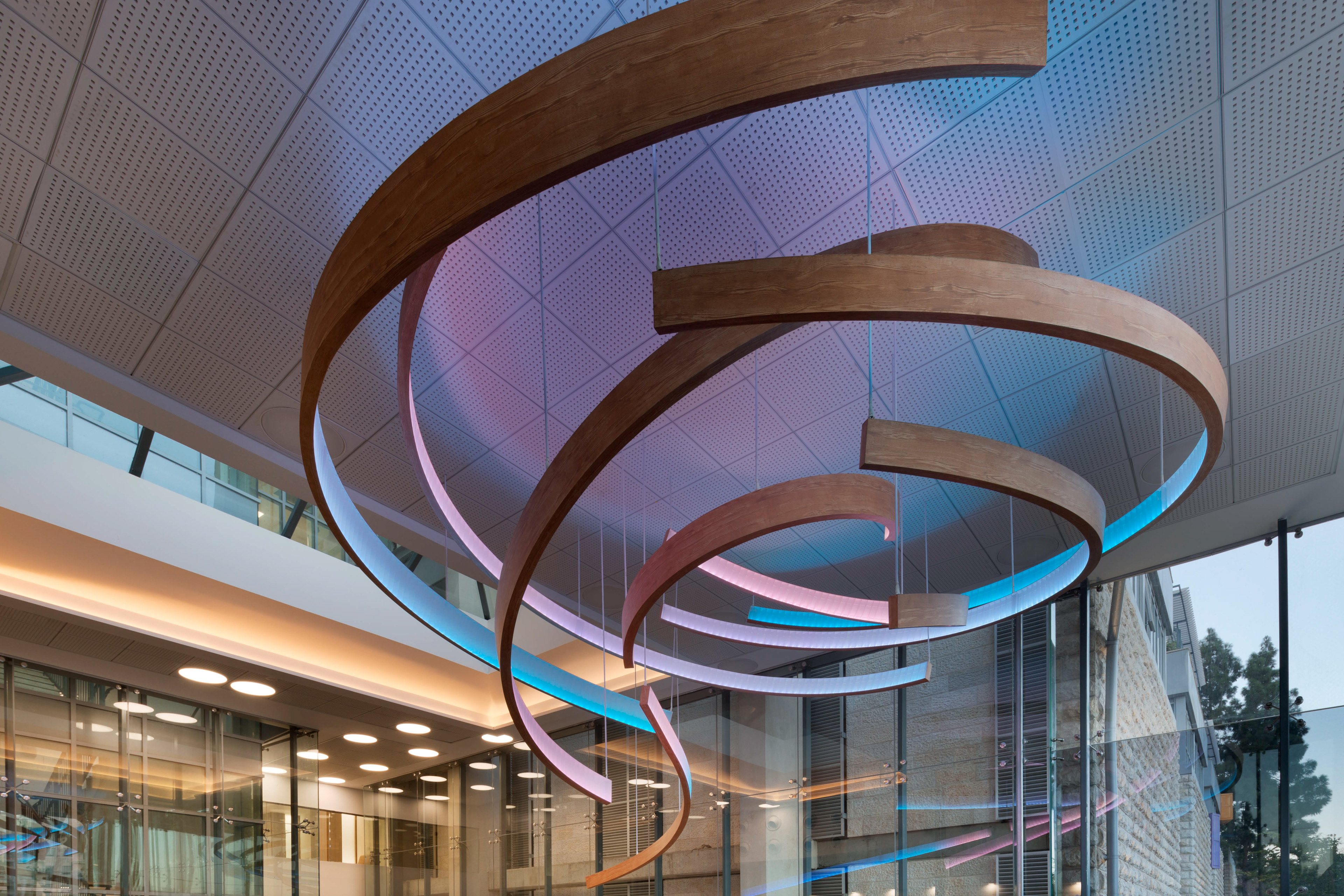 Cycle

combines warm natural finishes, flowing forms and soothing lights in motion to guide visitors through the hospital entrance, and offer them a sense of 
​​comfort.
Context
_ 
Client: S

haare Zedek Hospital. Rea

lised for: Acrylicize. Location: S

haare Zedek Hospital

, Jerusalem, PA. Completion: 2016.
 Other team members: 
Role

_ Solo designer: brand and user analyses, brief defining, 3D and motion designer from ideation to installation.
Tools

_ Pen & paper, Cinema4D, Adobe Photoshop, physical prototyping.
Why?

  Healthcare environments, such as hospitals, tend to be busy, cold and artificial environments. This can add stress on patients and their visitors, but also on the staff.
What?

  Acrylicize wanted to use the opportunity of an art installation inside Shaare Zedek Hospital's entrance hall to induce a transition between a peaceful and natural outside world and the clinical environment. We wanted the piece to smoothly lead the visitors to the core building, while offering a sense of warmth, protection and comfort.
How?

  To do so, we used flowing forms enhanced by soothing lights in motions, in combination with warm natural finishes. Inspired by the daily cycle of Jerusalem's sky colours, Cycle is a suspended installation composed of spiralling wooden ribbons. On their inner surface they unveil a light program where sky colours revolve slowly and continuously from the center of the piece to its extremities. It conveys a relaxing feeling while inducing the direction to the core building.