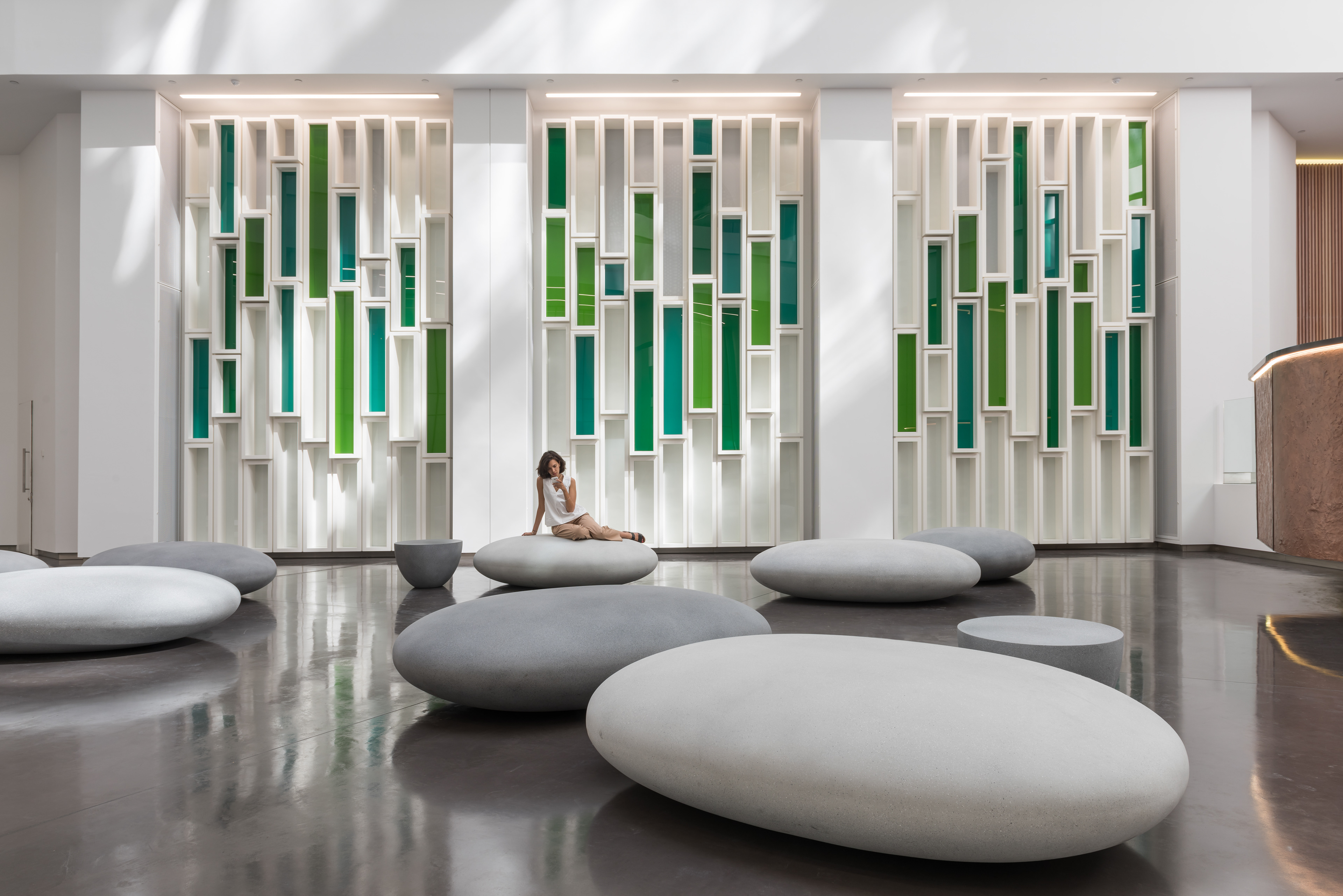 Inspired by natural environments, Drift encourages intuitive behaviour from its users while complementing the pure lines of the One Strand building.
Context
_ 
Client: One Strand. Realised for: Acrylicize. Location: One Strand Building, London, UK. 
Completion: 2016
. 
Role

_ Solo designer: brand and user analyses, brief defining, 3D designer from ideation to installation.
Tools

_ Pen & paper, Cinema4D, Adobe Photoshop, physical prototyping.
Why? 
The One Strand building is home to a number of companies in central London. Its entrance leads straight into a beautiful yet empty and rather intimidating atrium which employees and visitors would traverse without ever pausing.  
What?
Acrylicize decided to design an installation which would also serve as a seating area. It would make the atrium the heart of the building by enhancing its minimal identity while encouraging its use in various ways (relaxing, meeting, or simply waiting area, for groups and loners alike)
.
How?

  Drift is a series of 11 fibreglass oversized pebbles which form clusters of relaxation and informal

meeting spaces.

They appear as brought by a current, a drift. 

The minimal shapes combined to smooth and mat warm grey finishes compliment the pure lines of the building while

bringing it a welcoming feel. Inspired by natural environments, the installation 

encourages intuitive behaviour from its users. They are invited to seat up-right but also crossed legged, side-ways or even lie down and loo

k at the sky through the glazed ceiling.