#interior 
#branding #light_motion #kinetics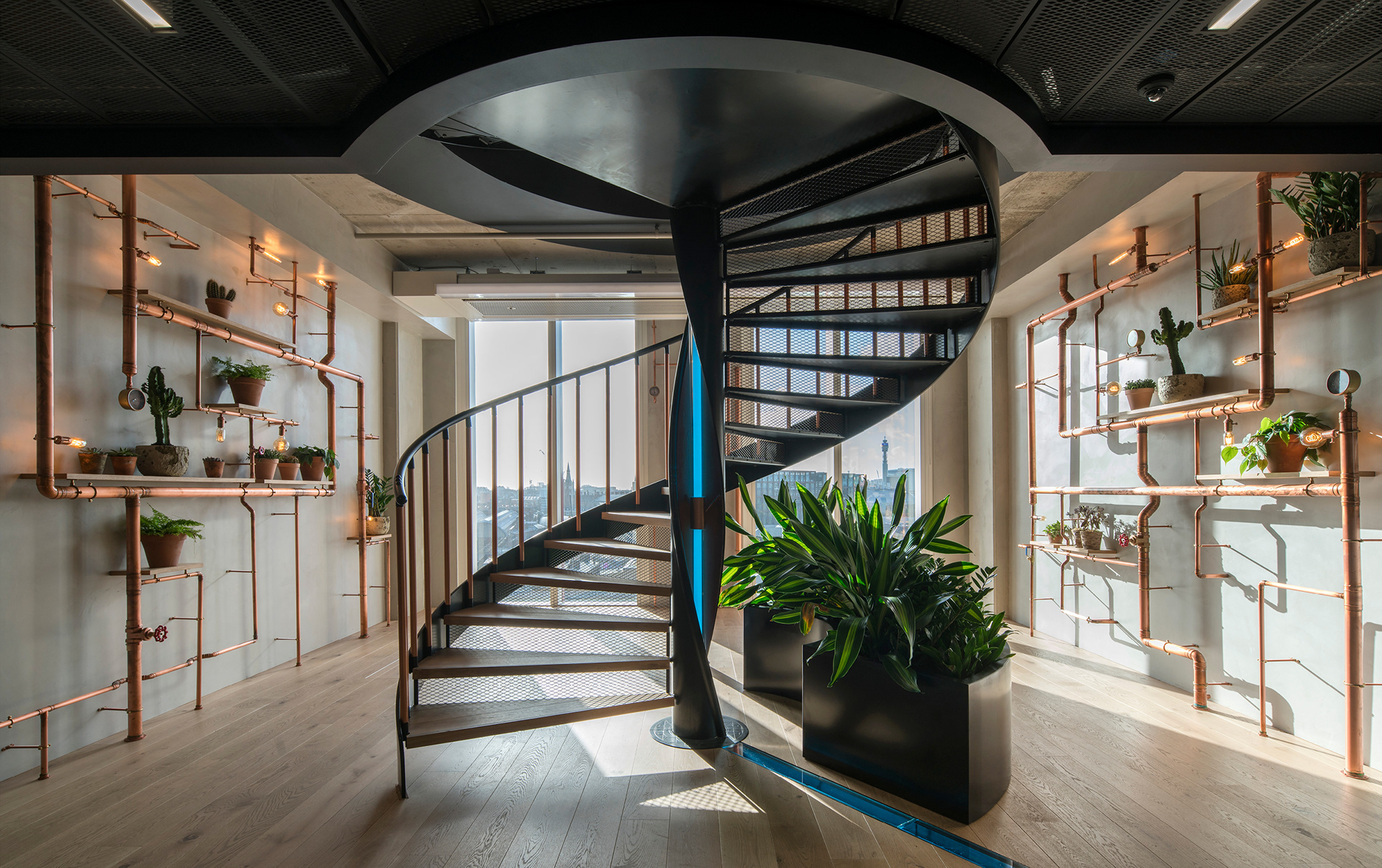 A
n

Art Scheme teasing the inquisitive mi
nds,  through a play on mathematical
problems and the notion of liquidity.
Role

_ Design lead: brand and user analyses, brief defining, 3D design and detailing, leading of design team from ideation to installation.
Tools

_ Pen & paper, SketchUp3D, Adobe Photoshop, prototyping.
Why?
XTX markets, a leading quantitative-driven electronic market-maker, commissioned Acrylicize to design an Art scheme for their London Headquarter. The aim was to celebrate the XTX culture and mission to both inspire staff and introduce the XTX world to visiting clients.
What?
XTX markets'
mission is to provide constant liquidity, regardless of changing market conditions. Their culture revolves around a common passion for mathematics and an inquisitive approach to all challenges. 
Which is why we set up to design an Art Scheme around the notion of Liquidity which would tease the curious minds.
How? 
 O

n one hand, we designed a staircase and a clock playing on the notion of liquidity metaphorically, through the use of coper pipes and LED light motions. On the other, we played on the mathematical problems which are pentagonal tiling and deployable structures to design a wall finish and a kinetic chandelier.