#branding #installation #light_motion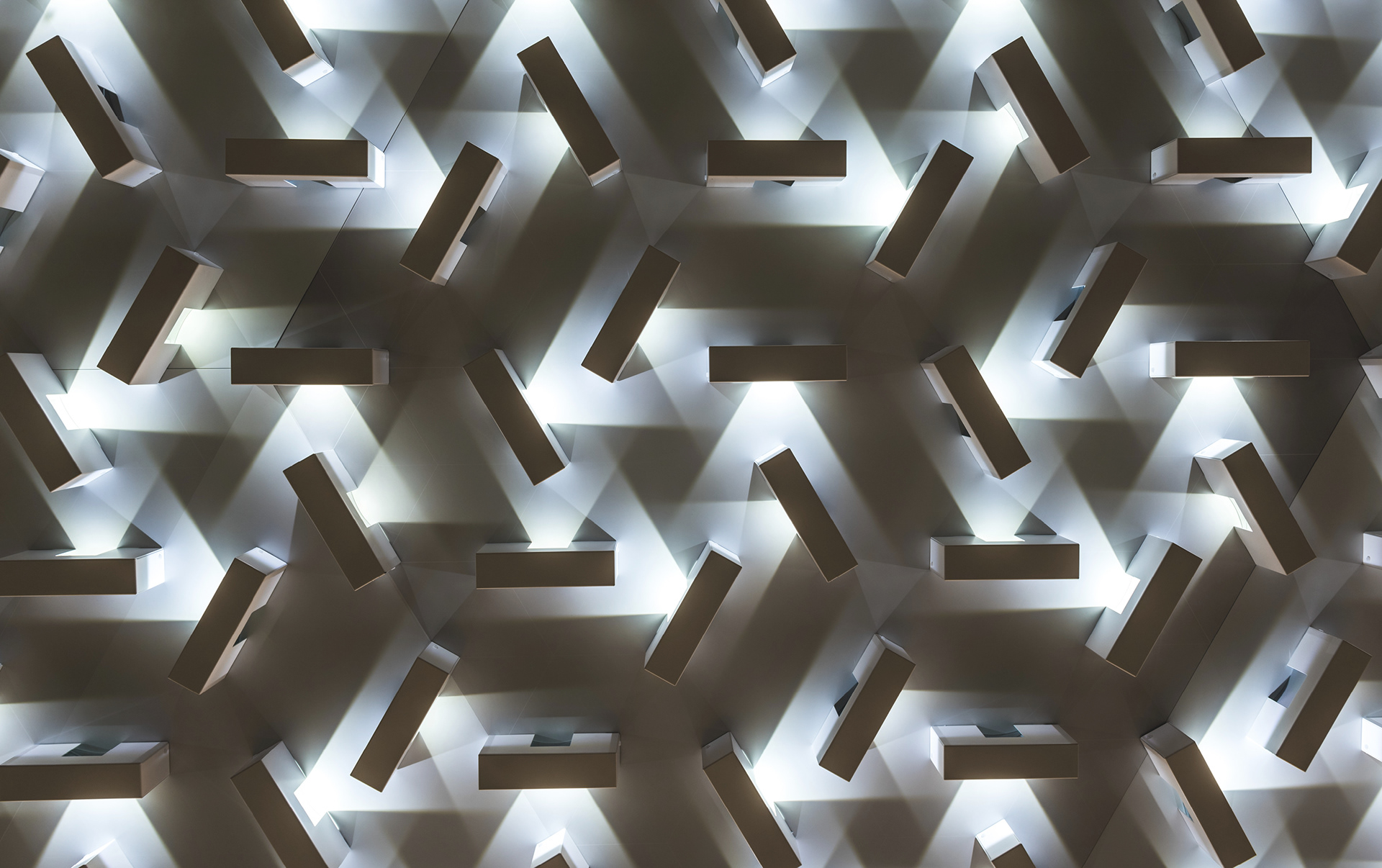 Light Unfold is a set of two light installations creating a pattern in constant transformation. It translates the mission of Tableau Software, allowing insights through data visualisation.
Role

_ Design lead: brand and user analyses, brief defining, solo 3D and motion designer from ideation to installation.
Tools

_ Pen & paper, Rhino3D, Cinema4D, Adobe Photoshop & After Effects, physical prototyping.
Why?
Tableau software is 
an American interactive data visualisation software provider 
headquartered in Seattle, Washington.
 They commissioned Acrylicize to translate the Tableau culture and mission into an engaging 
interior and art scheme for their London Headquarter. The aim was
 to both inspire staff and immerse 
clients into the Tableau world right from the entrance. 
What?
Tableau's mission is to provide companies with business intelligence insights. It 
provides tools helping them explore their data and reveal its patterns. 
Their culture revolves around a celebration of geekiness, playfulness and curiosity. After a thorough brand analyses, we decided to create Unfold. The interior and art scheme 
translates 
the notions of patterns unveiling visually and spatially. P
art of this scheme is Light Unfold, a set of two motion light installations.
How?
Light Unfold is a composition of bespoke light elements. They are placed in an hexagonal arrangement, and each emit two 60
° beams. They are programmed to create a light pattern in constant transformation.