#interior #branding #installation #light_motion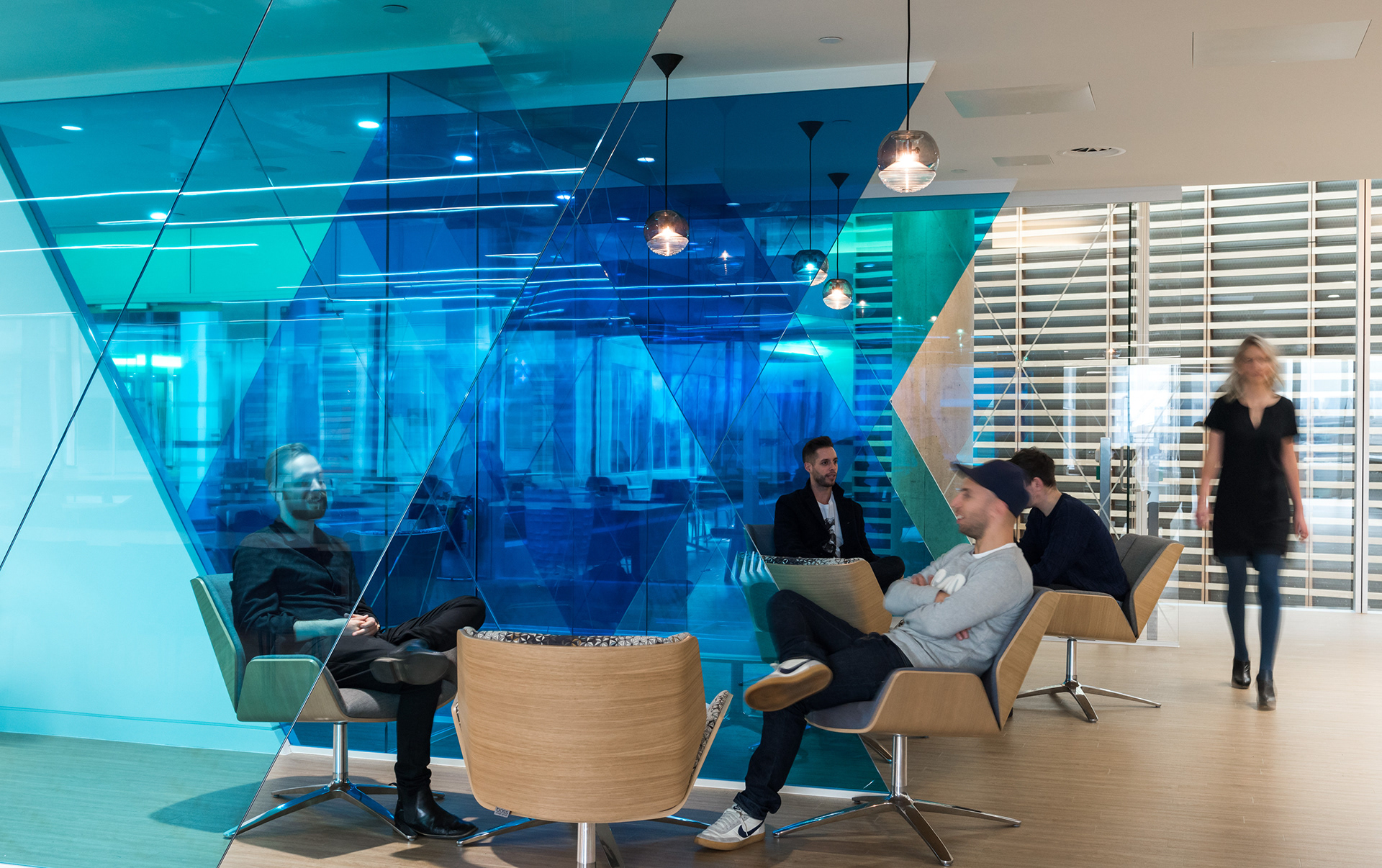 The interior and art scheme translates the notion of data exploration through forms and lines layering and transforming as the visitor walks by. 
Context
_ 
Client: Tableau Software. Realised for: Acrylicize. Location: Blue Fin Building, London, UK. 
Completion: 2016. 
Design team members: Christine Wurth. 
Role

_ Design lead: brand and user analyses, brief defining, leading of design team from ideation to installation, 3D and motion design.
Tools

_ Pen & paper, Cinema4D, Adobe Illustrator, Photoshop and After Affects, prototyping. 
Why?
Tableau software is an American interactive data visualisation software provider headquartered in Seattle, Washington. They commissioned Acrylicize to translate the Tableau culture and mission into an engaging 
interior and art scheme for their European Headquarter. The aim was to both inspire staff and immerse clients into the Tableau world right from the entrance. 
What?
 

Tableau's mission is to provide companies with business intelligence insights. It 

provides tools helping them explore their existent data from different angles and reveal its patterns. 

Their culture revolves around a celebration of geekiness, playfulness and curiosity. After a thorough brand analyses, we decided to create Unfold. The interior scheme translates the notion of patterns unveiling visually and spatially. 
How?
Through the use of graphics, translucent forms and motion light, hexagonal patterns fold and unfold throughout the building. The forms are layered, exploded, transformed and revealed to the the visitors, sparking their curiosity as they walk through. The lobby is the core of the scheme welcoming visitors with a bold glass installation. Spreading sideways along an internal ring are light installations and graphics, 

reinforcing a strong visual identity from inside and out

. Overall the hexagonal patterns are combined with a fresh and bright colour and materials palette infusing the whole interior with dynamism and playfulness. The wayfinding system plays furthermore with the notion of unfolding patterns through the use of origami shapes and folding lines.