#installation #branding #light_motion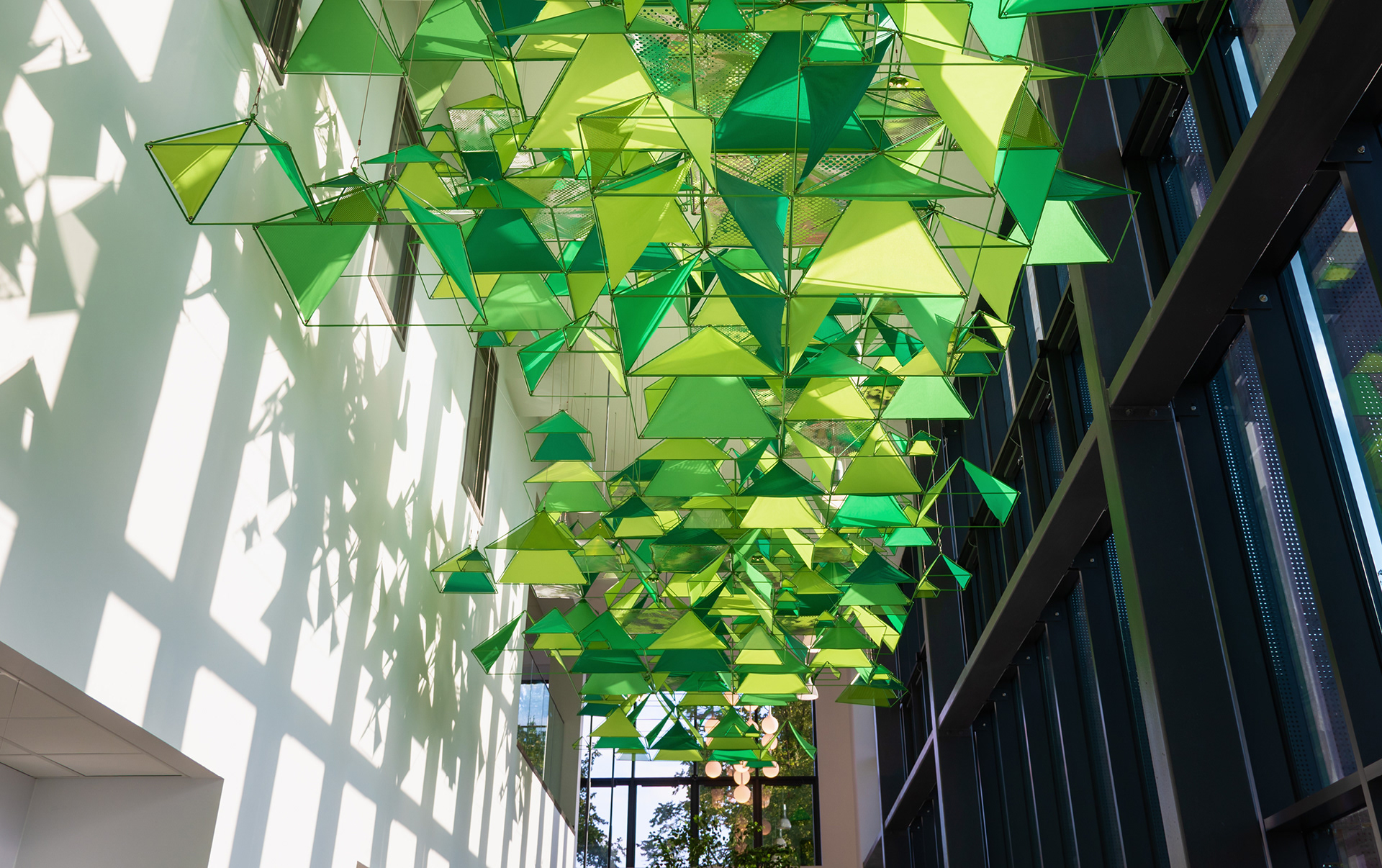 Winter Garden marries art, nature and technology to offer a moment of comfort and escapism to patients and their carers. 
Context
_ 
Client: The NHS. Realised for: Acrylicize. Location: Proton Beam Centre, Manchester, UK. 
Completion: 2018. 
Design team members: Sean Bendell- Whittaker, Chris Page, Becca Davis. 
Role

_ Design lead: brand and user analyses, brief defining, leading of design team from ideation to installation, 3D and motion design.
Tools

_ Pen & paper, Rhino3D, Cinema4D, Adobe Photoshop, physical prototyping.
Why? 

 The Proton Beam Centre provides novel cancer therapy. For weeks, patients and carers, likely in physical and/or emotional distress, spend hours on a daily basis within this building. While healthcare environments tend to be busy, artificial and stressful, here the atrium would play a further amplified role both as entrance and waiting area.
What? 

 Commissioned to design an art installation to be displayed in the atrium of the Proton Beam Centre, we settled to create a piece which would offer an artful moment of comfort and escapism to all patients, carers and staff. It would provide the space with a unique identity reflecting the innovation and wellbeing mission of the institution.
How? 

 Winter Garden is an installation which marries art, nature and technology. The organic clusters of pyramidal forms play with light and textured warm green materials to evoke rhythms of nature. Drawing from the tranquillity of a forest canopy, motion lights are programmed to conjure illusions of flickering sunlight. This creates areas of warmth and shade, mimicking the experience of sitting underneath a grove of trees.